Description
Organo Environmentally Friendly iPhone Case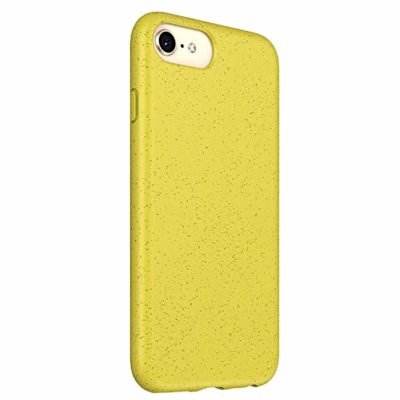 Protect your planet and look good doing it. 
100% COMPOSTABLE & BIODEGRADABLE: Unlike other phone cases ours is environmentally friendly made out of unconventional plant based materials.

TRADITIONAL CASES DESTROY THE PLANET: More than 95% of phone covers are plastic or include plastic components and end up in landfill or the ocean. Our cases are 100% free of plastic, recyclable and harmless when you no longer use them

CONTAINS ONLY REAL MATERIALS: Biobased and renewable biodegradable starch raw material proposed by renewable plant resources such as corn and cassava. It meets E.U. standards for composting in an industrial composting facility. Tested to be free of BPA, phthalates, lead and cadmium. Includes bamboo fibre to create lovely look.

SHOCKPROOF FROM 6 FEET: Our robust iPhone case protects your phone from drops and scratches. It is designed to sustain 2M (6FT) drop.

HAPPINESS PROMISE: We are the UK based company and we believe in quality design and exceptional customer service. We are so confident in every product that we develop that every single one comes with a 100% Money Back Guarantee. Let's create a plastic free world!
T
Available for iPhone: Various
Eco-friendly: Made from completely sustainable materials.